Cheap Trip Insurance - 2023 Review
Cheap trip insurance is found by looking at many different travel insurance carriers. Comparing each policy for cover levels allows a customer to see where best value lies. Price is a big part of the discussion, of course, but only part of it.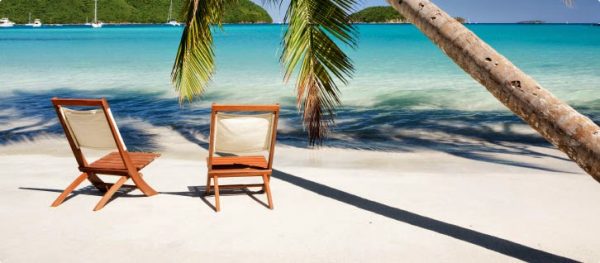 Luckily, Cruise Insurance 101 was built to carry out this complex task in less than two minutes. Our customers get to look at the policies offered by the largest travel insurance carriers in the USA. That way, they are able to see cheap trip insurance with minimum effort.
As we mentioned, price is only part of it. We are also concerned with the financial stability of the underwriting insurance carrier. For this aspect, we use A.M. Best.
Cheap Trip Insurance - A.M. Best

What worries us most when deciding which trip insurance carrier to work with is – are they financially secure? In other words, are they able to meet their financial obligations in the event of a claim by a traveler?
For this, we use A.M. Best ratings for each of our trip insurance carriers. In every quote response on the site, there is an A.M. Best rating. In our case, every insurer on the Cruise Insurance 101 site has an A.M. Best rating of at least A, which equals 'Excellent'. This rating means that our insurance carriers have very strong balance sheets, operating performances and business profiles, both when viewed as stand-alone entities, but also when compared with other insurance carriers. This is important. It isn't cheap trip insurance if the underwriting insurance carrier is not financially stable.
Cheap Trip Insurance - Cover
Every insurance carrier builds their insurance plans differently. Cover will vary, although most plans tend to look similar. The typical insurance carrier will offer three different plans of increasing cover. This allows a customer who is looking for cheap trip insurance to find a plan. It also allows someone who wants more comprehensive cover to find a more expensive plan.
Many of our customers have been presented with Expedia insurance. They are surprised that Expedia only offers one choice, and wonder if it really is cheap travel insurance. It's not. We have run numerous comparisons with Expedia, and every time their trip insurance comes out badly. It has poor cover and high prices – neither cheap, nor useful.
Cheap Trip Insurance - Price
Once we have established the level of cover we need, now, arguably, we can look at price. In general, insurance policies become more expensive when Cancellation benefits are improved – moving from basic Cancellation, to Cancel for Work Reasons, to Cancel for Any Reason. Medical Benefits also have a direct impact on the price of a policy. The greater the benefits, the more expensive the policy is likely to be.
Cheap Trip Insurance – Other matters
As travelers age, their insurance costs increase. Carriers often band ages into fairly wide packs. So, the price for a 31-year-old and a 39-year-old may be the same. But as that traveler moves through 40, her cost of insurance will increase. As the trip becomes more expensive, the insurance becomes more expensive. Remember that you should only insure your non-refundable costs. As the trip length increases, so does the cost of the cover. Remember to insure your trip from the date you leave your house, to the date you get back again. Don't leave your travel days uncovered. Some parts of the world are more expensive than others. Primarily this is due to the cost of health care in one country versus another. The USA, for example, is one of the most expensive countries to purchase trip insurance – all down to health care costs.
Cheap Trip Insurance – Compare & Save, Quickly
Our simple advice for achieving cheap trip insurance –use a travel insurance marketplace like Cruise Insurance 101. You will now be comparing insurance plans from the leading travel insurance carriers in the country. You can see their financial stability via their A.M. Best ratings. You can compare cover. More importantly, you can check and compare price. Each of the national travel insurance carriers will price differently – you get to compare and choose the one that offers best value for you.
At Cruise Insurance 101 we suggest that when you travel you should consider travel insurance. You can get an anonymous quote in seconds, and compare dozens of the top travel plans from many of the largest US travel insurers, saving you time and money finding the right travel plan for your needs.
What many people do not know is that they won't find the same flight insurance plans available at a better price – price certainty is guaranteed as a result of anti-discriminatory insurance law in the US.
Travel Insurance Comparison – Will I Pay More Buying Travel Insurance from a Comparison Website?
In short – a trip insurance quote for an insurance plan that you see from Cruise Insurance 101 is the same price you would see from the insurance carrier direct – we are not allowed to compete on price for 'filed' insurance products. No one is. You are certain to get best value from us.
Safe travels.
Recent AARDY Travel Insurance Customer Reviews
Valued Customer
Nicole was very helpful
Nicole was very helpful. She answered all my questions and even pointed out some areas that I needed to be aware of. The whole process took less than 10 minutes
---
Cindy Pritchard
All of my questions were answered so…
All of my questions were answered so well George was so patient with all I asked. Would never hesitate to call him again.
---
Ghard
Glad I called
This was my first experience booking a cruise. Since I didn't know anything about insurance, I had a lot of questions! Miranda was well spoken and explained all the important information about the insurance coverage for my cruise. She used examples to illustrate why I might need coverage. She was easy to understand.