Air France Travel Insurance - 2023 Review
Air France Travel Insurance
Strengths
Strong Insurance Partner
Ease of Purchase
Weaknesses
Poor Coverage
High Price
Confusing Options
Sharing is caring!
Air France Travel Insurance
Air France no longer provides the option to purchase travel insurance during checkout. As we navigated through the trip selection and various trip details, we were never offered the option to purchase any travel insurance. That's actually a good thing! It will enable us to shop for the best policy and the right price for our trip. Let's see what we can find.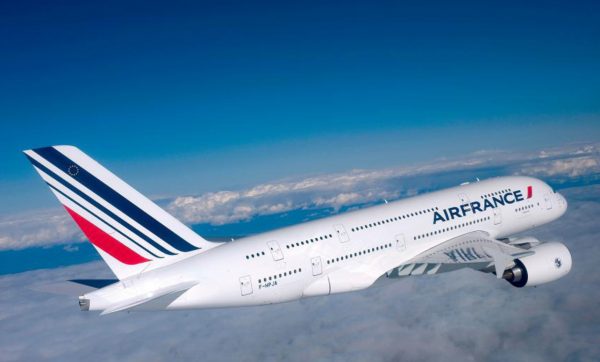 Our Trip to Paris
We looked at an Air France flight from JFK to Paris from November 22, 2022 to December 23, 2022.
Our flight was quoted at $2,144.97 with the upgrade to Premium Economy. In addition to the Premium Economy upgrade, Air France offers a variety of additional options such as extra baggage, access to the Air France lounge and something called 'environment'.
We were curious about the 'Environment' option, so we selected it and were brought to a selection of several options that add to our trip cost for things like tree planting (reforestation), helping to develop sustainable aviation fuel and combinations of the two. Each option selected will add anywhere from $44 up to $1,072 to the trip cost.
Once our selections were completed, we were sent to the payment screen to pay and exit. No flight insurance was offered throughout the process.
Flight Insurance for our trip
Since we can't purchase travel insurance from Air France when booking our flight, we can shop for travel insurance at a marketplace like CruiseInsurance101 and see what options we have.
When we entered our trip details into CruiseInsurance101 for a quote, we were presented with 27 options for travel insurance policies. What should we choose from these options?
When traveling to Europe, CruiseInsurance101 recommends having a minimum of $100,000 of medical coverage and $250,000 of medical evacuation coverage along with a waiver for pre-existing medical conditions if needed and available. The least expensive plan with adequate coverage is the John Hancock Silver.
The policy is $128 and provides $100,000 of primary medical coverage and $500,000 of medical evacuation coverage. This is more than ample coverage for a trip to France. Trip Cancellation is included as is Trip Interruption and Trip Delay. Baggage is covered up to $1,000. A travel insurance policy such as the John Hancock Silver can cover not only the flight but also any other pre-paid, non-refundable trip expenses such as hotels, and tours or excursions should we need to have them covered.
Trip insurance policies have standard reasons to cancel for a full refund of the prepaid, non-refundable trip costs. These reasons can include becoming ill or injured prior to departure and being unable to travel, jury duty, severe weather making travel impossible, or even a non-traveling family member falling suddenly ill or dying.
However, if we want greater flexibility to cancel our trip, then a Cancel For Any Reason (CFAR) policy is a great option. These policies provide the ability to cancel for any reason not listed (such as fear of traveling, a pet recently dying or even just deciding not to go). For these types of reasons, notice must be given at least 48 hours prior to departure. The policy will refund either 50% or 75% of the non-refundable trip costs (depending on which CFAR policy is chosen).
The least expensive CFAR policy for our trip is the John Hancock Silver (CFAR 75%):
The policy provides the same benefits as the standard John Hancock Silver but adds the CFAR benefit of a 75% refund for any reason not listed in the policy. The price is $192 – a bit more expensive than the standard policy but more flexible in terms of cancellation reasons.
Aardy – One Site – Many Travel Insurance Carriers
At CruiseInsurance101 we make comparing travel insurance easy. You don't need to go to every insurance carrier for a quote. Enter your trip details once and we can provide you quotes from many different carriers, sorted and listed by price with a summary of the benefits included in an easy-to-read format.
Does CruiseInsurance101 charge More?
You won't find the same trip insurance plans available at a better price – price certainty is guaranteed because of anti-discriminatory insurance laws in the US. This is powerful consumer protection.
A travel insurance marketplace like CruiseInsurance101 will offer a multitude of different plans from some of the most respected travel insurance carriers in the country. You will only need a few minutes to check value for money, cover, and travel insurance carrier ratings.
Enjoy your next trip to France with Air France. Remember to pack your travel insurance.
Safe Travels!
Recent AARDY Travel Insurance Customer Reviews
Valued Customer
Nicole was very helpful
Nicole was very helpful. She answered all my questions and even pointed out some areas that I needed to be aware of. The whole process took less than 10 minutes
---
Cindy Pritchard
All of my questions were answered so…
All of my questions were answered so well George was so patient with all I asked. Would never hesitate to call him again.
---
Ghard
Glad I called
This was my first experience booking a cruise. Since I didn't know anything about insurance, I had a lot of questions! Miranda was well spoken and explained all the important information about the insurance coverage for my cruise. She used examples to illustrate why I might need coverage. She was easy to understand.