China Airlines Travel Insurance - 2023 Review
China Airlines Travel Insurance
Strengths
Customers free to choose best travel insurance option from market
Weaknesses
No advice is offered to purchase travel insurance coverage
Customers could be under-covered
Sharing is caring!
China Airlines is a state-owned carrier for the Republic of China, and one of the two major state-owned airlines along with EVA Air
China Airlines Travel Insurance is not offered when booking flights out of the USA. This is great news! It means we can find excellent options in the wider travel insurance market.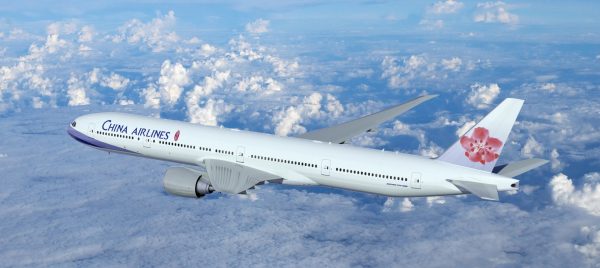 Let's book a trip on China Airlines and then see what options we have for trip insurance in the open marketplace through CruiseInsurance101.
Our Sample Trip – San Francisco to Bangkok
We booked a trip for two travelers from San Francisco to Bangkok from May 7 – May 31, 2023. For fares, we looked at the various fares for Economy (and there's quite a few!)
China Airlines does a good job showing different fare options. The range in prices is astonishing.
The least expensive fare is the Economy Basic at $906.20 while the most expensive is the Premium Economy Flex at $2,774.20. For the privilege of paying an additional $1,868, we only get a $50 reduction in our cancellation penalty with the Premium Flex as well as not paying for Wi-Fi and free flight changes. That's an expensive upgrade for saving a nominal amount in penalty fees.
Instead of paying additional fees for the privilege of paying $50 less in penalties for refunds or changing our tickets, a better option is to buy the least expensive seat that they sell, then insure it. If you are worried about flexible cancellation benefits, then purchase Cancel for Any Reason insurance. We will cover this a little later.
After reviewing the fares, we chose the Economy Basic seats for both legs of the trip. Next, we chose our seats for all legs of the trip, coming in at a total of $130 which brought our total trip cost to $1,916.76:
CruiseInsurance101 – Compare and Save
Since China Airlines doesn't provide travel insurance let's shop around. At CruiseInsurance101 we take care of this. We get binding insurance quotes, anonymously, from all our major travel insurance carriers.
Inputting our trip details for a quote, we were presented with 27 options for travel insurance. How do we determine which one to choose?
For travel to Asia and destinations far from US shores, CruiseInsurance101 recommends having a minimum of $100,000 of medical coverage and a minimum of $500,000 for medical evacuation coverage.
The least expensive plan with adequate coverage is the IMG Travel SE. The policy provides $250,000 of medical coverage and $500,000 of medical evacuation coverage as well as a waiver to cover pre-existing medical conditions if the policy is purchased within 20 days of the initial trip payment or deposit date.
Total cost is $135.36 which is the total cost for both travelers combined. The policy will allow us to cancel for standard reasons such as illness or injury prior to departure and receive a 100% of our non-refundable trip costs. Also, unlike China Airlines, IMG doesn't charge a penalty if we need to cancel the trip or change trip details.
Cancel for Any Reason Travel Insurance
Some people prefer to have a policy in place that provides Cancel for Any Reason (CFAR) benefits.
This is a super-powerful benefit that does exactly what it says. A traveler needs to have no reason at all to cancel and still receive a significant refund. The policies that we have can provide either a 50% or a 75% refund depending on the policy chosen.
The use of Cancel for Any Reason insurance to lower ticket prices has been described as the Airline Ticket Hack. Refundable benefits, yet with non-refundable tickets.
Looking at our quote from CruiseInsurance101, the least expensive CFAR policy is the Travel Insured Worldwide Trip Protector (CFAR 75%). This policy provides $100,000 of medical benefits and $1 million of medical evacuation benefits as well as a waiver to cover pre-existing medical conditions if the policy is purchased within 21 days of the initial trip payment or deposit date.
If we had to cancel for a listed reason in the policy such as an illness, we'd receive 100% of the non-refundable trip cost. However, if we cancel for a reason NOT listed in the policy, such as simply deciding we don't want to go, the policy will refund us 50% of the trip cost.
At $213.12 (total cost for both travelers combined), the Travel Insured policy is more expensive than the IMG policy above but provides us with maximum cancellation flexibility.
CruiseInsurance101 Travel Marketplace – One Site – Many Carriers
We love Amazon and are fans of Expedia. Comparison-shopping is simple. Sites like CruiseInsurance101 do the same for travel insurance. Would you like to visit each travel insurance carrier directly? Of course not. Take the Amazon-like travel insurance experience at CruiseInsurance101.
The beauty of insurance comparison through a marketplace like CruiseInsurance101 is that you get to see all the best prices in the market and make an informed decision.
Does CruiseInsurance101 charge More?
You won't find the same trip insurance plans available at a better price – price certainty is guaranteed because of anti-discriminatory insurance law in the US. Take a look at the article Travel Insurance Comparison – Will I Pay More Buying Travel Insurance from a Comparison Website? This is powerful consumer protection.
A travel insurance marketplace like CruiseInsurance101 will offer a multitude of different plans from some of the most respected travel insurance carriers in the country. You will only need a few minutes to check value for money, coverage, and insurance carrier ratings.
Enjoy your next trip with China Airlines and don't forget your travel insurance.
Safe travels!
Recent AARDY Travel Insurance Customer Reviews
Valued Customer
Nicole was very helpful
Nicole was very helpful. She answered all my questions and even pointed out some areas that I needed to be aware of. The whole process took less than 10 minutes
---
Cindy Pritchard
All of my questions were answered so…
All of my questions were answered so well George was so patient with all I asked. Would never hesitate to call him again.
---
Ghard
Glad I called
This was my first experience booking a cruise. Since I didn't know anything about insurance, I had a lot of questions! Miranda was well spoken and explained all the important information about the insurance coverage for my cruise. She used examples to illustrate why I might need coverage. She was easy to understand.