JAL Travel Insurance - 2023 Review
JAL Travel Insurance
Strengths
Travel Insurance is Not Offered
Customers free to choose best travel insurance option from market
Weaknesses
No advice is offered to purchase travel insurance cover
Sharing is caring!
JAL Travel Insurance cannot be purchased by travelers who book their flights from the USA. This is actually good news as there are many other options to choose from.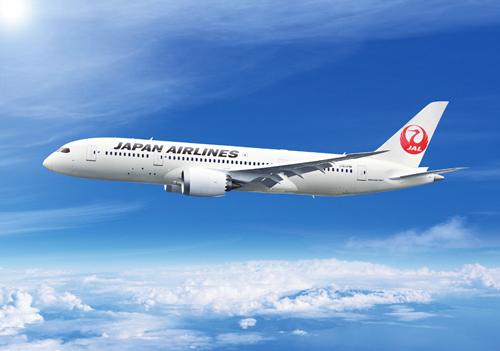 When flying within the USA we have become accustomed to having airline trip insurance promoted at check-out. At CruiseInsurance101 we have shown over the years that US airline insurance is typically not good value for money. So, when we see that 'JAL Travel Insurance' is not provided to travelers traveling out of the US, we see this as a positive – customers can now compare and save. Let's see what we can find on the open market.
Our Sample Flight
For our sample flight, our two travelers are traveling from Seattle, WA to Tokyo, Japan on November 20, 2022, and returning on December 28, 2022.
When selecting the number of travelers, JAL gives you a choice of what fares will be displayed:
However, only one fare type can be chosen. Fare types from that group will be the only ones shown. For example, if we choose Economy, the system will show Economy Special Saver, Economy Special, Economy Flex, and Premium Economy Special pricing but not Business pricing. This can be somewhat confusing as returning to the fare selection wipes out the dates of travel which must be re-entered before choosing a different fare type.
However, once we finally decide on the type of fare to be shown, the flight grid that JAL uses to choose our flights is intuitive and easy to navigate. Below we're shown the first page of flights to Tokyo for our November 20 departure when we selected the Economy fare:
Since it's a long flight, we changed our minds about Economy seating and opted to see Business seating which shows us Business Special and Business Flex:
There's quite a difference in pricing between Business Special and Business Flex, but what exactly causes this price difference?
Below are the fare details for Business Special and Business Flex. Most items are identical, but the main difference is in the Cancellation/Refund area.
With Business Special, if we want to cancel our flight, the ticket is non-refundable but there is no charge if we need to cancel with Business Flex (see below).
However, a $5000 difference in price for a refundable ticket seems excessive, especially when our travel insurance can refund us without paying this additional fare cost as we'll see in a moment.
Be very careful when selecting your fare class with any airline – they are hoping you'll spend money unnecessarily.
JAL Travel Insurance – Expensive Economy Seats
We chose Business Special fares for both departure and arrival, which came to $18,346.16. This is still an incredibly expensive seat. JAL is a wonderful airline, but flights to and from Japan are double that of those to Singapore, with Singapore Airlines.
At CruiseInsurance101, we have been privileged to travel to and from Japan on many occasions, and still cannot understand why the flights are so expensive, compared with similar-distance flights to other Asian countries.
JAL Travel Insurance – Compare and Save
We explained that JAL Travel Insurance is not available during the ticket buying process. CruiseInsurance101 takes care of this. We get binding insurance quotes, anonymously, from all our major travel insurance carriers.
Inputting our travel details into the CruiseInsurance101 quoting system, we are presented with 17 options for travel insurance from the providers that CruiseInsurance101 works with.
CruiseInsurance101 recommends having at least $100,000 of medical coverage when traveling to Japan and at least $500,000 of medical evacuation coverage.
The least expensive plan that also has adequate medical and medical evacuation coverage is the Seven Corners Roundtrip Elite. The total price for both of our travelers combined is $919.98.
This plan provides $250,000 of medical coverage per traveler and $1 million of medical evacuation per traveler. Pre-existing medical conditions would also be waived if we purchase the policy within 20 days of our initial trip payment or deposit date.
With travel insurance, we can cover our $18,346.16 tickets and also add any other prepaid, non-refundable trip costs such as hotels, tours or excursions and cruises if we need to.
Maximum Flexibility - Cancel for Any Reason
Some people prefer to have a policy in place that allows for maximum flexibility if we must cancel our trip for reasons that aren't normally listed in a policy. This type of flexibility is provided with a Cancel for Any Reason (CFAR) policy.
This super-powerful benefit does precisely what it says. A traveler needs no reason at all to cancel yet will still receive a significant refund. Our policies that incorporate 'Cancel for Any Reason' benefits refund up to 75% or the prepaid, non-refundable trip costs should we decide to cancel the trip for a reason not listed in the policy.
The use of Cancel for Any Reason insurance to lower airline ticket prices has been described as the Airline Ticket Hack. Refundable benefits, with Non-Refundable tickets.
The least expensive Cancel For Any Reason policy on our quote is the same Seven Corners Roundtrip Elite with the Cancel For Any Reason benefit added to it. The policy provides the same benefits as the standard Roundtrip Elite mentioned previously but will pay a 75% refund of our trip cost if we cancel for a reason not listed in the policy. If we need to cancel for a standard reason listed in the policy, such as illness or injury, we'll get a 100% refund.
Total cost for both travelers combined is $1,379,98.
CruiseInsurance101 – One Site – Many Carriers
We love Amazon and are fans of Expedia. Comparison-shopping is simple. Sites like CruiseInsurance101 do exactly the same for travel insurance. Would you like to visit each travel insurance carrier directly? Of course not. That takes time and is stressful! Instead, take the stress-free travel insurance experience at CruiseInsurance101.
Does CruiseInsurance101 charge More?
You won't find the same trip insurance plans available at a better price – price certainty is guaranteed as a result of anti-discriminatory insurance law in the US. Take a look at the article Travel Insurance Comparison – Will I Pay More Buying Travel Insurance from a Comparison Website? This is really powerful consumer protection.
A travel insurance marketplace like CruiseInsurance101 will offer a multitude of different plans from some of the most respected travel insurance carriers in the country. You will only need a few minutes to check value for money, cover, and insurance carrier ratings.
Enjoy your next trip with JAL, but be sure to pack your travel insurance too..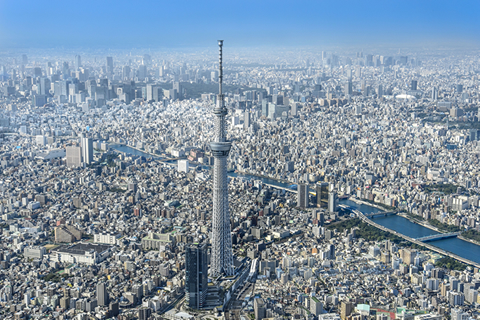 Safe travels.
Recent AARDY Travel Insurance Customer Reviews
customer Diane
A young lady name Christiana
A young lady name Christiana, CHRISTIANNA was who helped me she was extremely pleasant, helpful. It was extremely helpful to me to speak to an American who understood English and annunciated English very well thank you.
---
Mian Khan
Always good for travel anywhere...
Always good for travel anywhere...
---
Lisa Rupe
Excellent Customer Service!!
I spoke to Sylvia on the chat and she was able to assist me and answer any questions I had and then she was able to have Miranda call me promptly and go over policy with me and I was able to purchase what I needed. The whole process went easy and smoothly.