Singapore Airlines Travel Insurance - 2023 Review
Singapore Airlines Travel Insurance
Strengths
Well-Respected Travel Insurance Provider
Available At Checkout
Weaknesses
Sharing is caring!
Singapore Airlines is the flag carrier airline of Singapore with its hub located at Singapore Changi Airport. Singapore Airlines' the 'Singapore Girl' is their brand figure.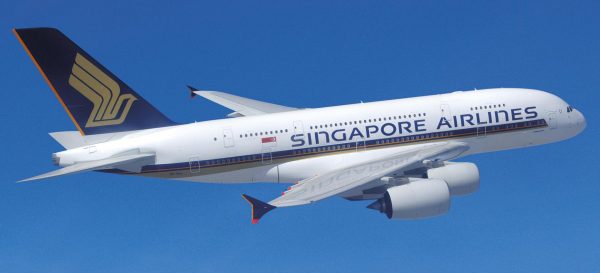 We are a huge fan of Singapore Airlines at CruiseInsurance101. Its aircraft are always the most modern, the interiors are beautiful, and the staff go out of their way to be helpful. The on-board experience is second to none. Singapore Airlines continues to be the benchmark that the rest of the aviation world aspires to.
Travel insurance is available at checkout, so let's book a sample trip, review the insurance offered, then see if we can get a better option in the open marketplace.
Singapore Airlines – Our Sample Trip
For our sample flight, our two travelers are flying from Los Angeles to Singapore on November 30 – December 16. Flights can be sorted by duration, price, arrival time or departure time. Looking at flights for our trip, the least expensive departure is $2539.78, which is the total for both travelers together.
Clicking on the fare, opens the details about that fare including penalty fees for cancellation, changes, and no-shows:
Comparing the two economy selections – Economy Standard and Economy Flex, for an extra $735, we can save $100 on cancellations, $50 for changes if we choose Economy Flex over Economy standard. Remember, this is the same seat. Same food. The exact same entertainment system. The difference is that if a traveler pays an extra $735 then they will pay less penalties. We will show later why it rarely, if ever, makes sense to buy anything other than a non-refundable seat.
After choosing our return flights, we can choose our seats for each leg.
Standard seats are free while extra legroom seats are $120. Final cost of our trip after selecting standard seating is: $5,359.36.
Finally, prior to payment, we're asked if we'd like to insure our trip:
Singapore Airlines' insurance is provided by Allianz, a well-respected travel insurer. Total cost for the insurance is $415.35.
Unfortunately, the only way to preview the policy is to accept adding it to the trip cost, which then allows us to view the policy details. The policy is called the 'Global Travel Protector III" and the standard benefits are summarized below:
The policy will pay up to 100% of the trip cost if the traveler cancels for a reason listed in the policy such as illness or injury. Trip Interruption will pay the remaining pro-rated portion of the trip up to 100% (depending on how far into the trip before the interruption occurred), and the additional 200% would be to cover additional accommodation fees, reasonable transportation expenses to either continue the trip or return home and additional accommodate expenses if you must stay at your destination for longer than originally planned up to $250/day for a maximum of 5 days.
However, the Allianz policy only provides $50,000 of medical expense coverage and $50,000 of medical evacuation coverage. These amounts are far too low for overseas travel to Southeast Asia. Medical evacuation back to the US can run $25,000 per flight hour or more. With this policy, it would only cover two hours of flight time and the traveler would be responsible for the remaining bill! Not a pleasant thought!
Since the coverage is too low for travel to Singapore, let's see if we can find a better option in the open marketplace through CruiseInsurance101.
CruiseInsurance101 – The Travel Insurance Marketplace
CruiseInsurance101 is a travel insurance marketplace. We work with some of the best travel insurers in the industry. Inputting our trip details into the quoting system at CruiseInsurance101, we're presented with 27 options to choose from.
With so many options, what would be the best policy to choose?
CruiseInsurance101 recommends having a minimum of $100,000 of medical coverage and $500,000 of medical evacuation coverage for travel to Asia and points beyond.
The least expensive plan with adequate medical coverage is the Trawick First Class.
The policy provides $150,000 of medical coverage and $1 million of medical evacuation coverage as well as trip cancellation, trip interruption, and baggage coverage. If we need to cancel prior to departure for a reason listed in the policy, such as illness or injury, we will receive a 100% refund of our trip costs. Best of all, the premium is $318.88, which is $96.47 LESS than the Allianz policy and provides three times the medical coverage and twenty times the medical evacuation coverage!
But what if we want maximum flexibility to cancel for ANY reason and not just for a listed reason? Do we have any options?
The answer is YES! A Cancel For Any Reason (CFAR) policy. Let's take a look.
Cancel For Any Reason (CFAR) Policies
For maximum cancellation flexibility, a Cancel for Any Reason (CFAR) policy is a great option.
This is a super-powerful benefit that does exactly what it says. A traveler needs to have no reason at all to cancel and still receive a significant refund. The policies that we have can provide either a 50% or a 75% refund depending on the policy chosen.
Looking at our quote from CruiseInsurance101, the least expensive CFAR policy with adequate coverage is the Trawick First Class (CFAR 75%). This policy provides the same benefits we saw above and adds the Cancel For Any Reason benefit if we purchase the policy within 10 days of the initial trip payment or deposit date. Total cost for both travelers combined is $542.10.
If we had to cancel for a listed reason in the policy such as an illness, we'd receive 100% of the non-refundable trip cost. However, if we cancel for a reason NOT listed in the policy, such as simply deciding we don't want to go, the policy will refund us 75% of the trip cost. While $126.75 more than the Allianz policy, we get maximum cancellation flexibility as well as three times the medical coverage and twenty times the medical evacuation coverage.
Buying a non-refundable ticket and purchasing a Cancel For Any Reason policy has been called the CruiseInsurance101 Flight Hack.
You will get nearly the same flexibility as a refundable ticket, plus a comprehensive insurance plan, and save hundreds of dollars on your flights. Refundable benefits, with non-refundable tickets!
Aardy – One Site – Many Carriers
Think of us at CruiseInsurance101 as Amazon for travel insurance. At CruiseInsurance101 we make comparing travel insurance easy. You do not need to go to every carrier. At CruiseInsurance101 we provide binding quotes from our carries and present them in an easy-to-read format. The beauty of insurance comparison is you get to see all the best prices in the market.
Does CruiseInsurance101 Charge More?
You won't find the same trip insurance plans available at a better price – price certainty is guaranteed because of anti-discriminatory insurance law in the US. This is really powerful consumer protection.
A travel insurance marketplace like CruiseInsurance101 will offer a multitude of different plans from some of the most respected travel insurance carriers in the country. You will only need a few minutes to check value for money, coverage, and insurance carrier ratings.
Enjoy your next trip on Singapore Airlines and remember to pack your travel insurance.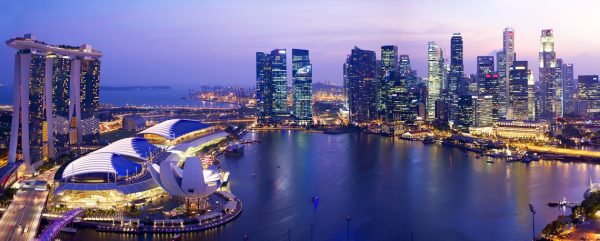 Safe travels!
Recent AARDY Travel Insurance Customer Reviews
Valued Customer
Nicole was very helpful
Nicole was very helpful. She answered all my questions and even pointed out some areas that I needed to be aware of. The whole process took less than 10 minutes
---
Cindy Pritchard
All of my questions were answered so…
All of my questions were answered so well George was so patient with all I asked. Would never hesitate to call him again.
---
Ghard
Glad I called
This was my first experience booking a cruise. Since I didn't know anything about insurance, I had a lot of questions! Miranda was well spoken and explained all the important information about the insurance coverage for my cruise. She used examples to illustrate why I might need coverage. She was easy to understand.