United Airlines Travel Insurance - 2023 Review
United Airlines Travel Insurance
Strengths
Available at Check-Out
Well Known Insurer
Weaknesses
Weak Benefits
Insufficient Medical Coverage
Sharing is caring!
United Airlines has steadily grown to become one of the world's most dominant air carriers. Whenever you use the United site, there is always an option at checkout to buy United Airlines Travel Insurance. But is the travel insurance worth buying? Let's review and then compare it to what we can find in the open marketplace through sites like CruiseInsurance101.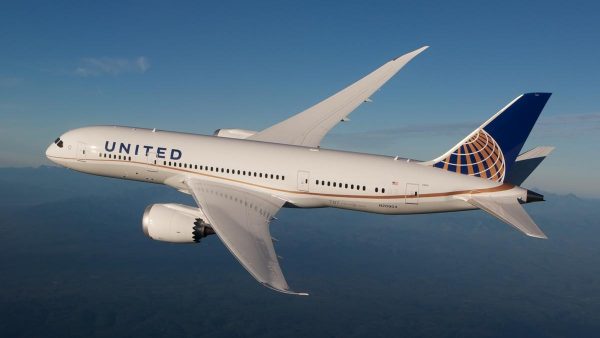 Our Sample Trip from Seattle to Paris
Our 62-year-old traveler booked a United flight from Seattle to Paris from November 13 – December 9. The base fare with taxes included is $988.97 for economy tickets. We opted not to get refundable tickets for reasons we'll discuss later on in this article.
We're then presented with upgrades for Economy Plus seating for extra legroom, Economy Plus seating and a standard checked bag, or Premier Access (for priority boarding) along with Economy Plus seating.
Pricing for the Economy Plus seating (called Bundle Offer 1) is the least expensive of the three at $288 per traveler, which adds about 25% to the cost of the base ticket. The remaining two offers would add about an additional 50% to the cost of the base ticket.
When deciding on a bundle, we need to decide if we need to add more baggage allowance. Our first checked bag is free but If we want an additional bag, it will cost us an extra $100 unless we choose Bundle Offer 2:
After selecting a bundle (we opted for the popular Bundle Offer 2 for both flights) we chose our seats and proceed to checkout. At checkout, we're offered the chance to purchase insurance for our trip for $128.83:
Should we purchase it? Let's take a look…
United Airlines Travel Insurance – Powered by AIG
United Airlines Travel Insurance is provided by AIG, a highly reputable travel insurer. AIG provides travel insurance through its travel subsidiary 'Travel Guard'. We provide several of the AIG Travel Guard policies through CruiseInsurance101, however, the AIG International Air Ticket Plan policy provided for purchase through United Airlines is simply a minimum cover air ticket plan (hence the name) and not a very robust travel insurance policy like other AIG travel policies.
Coverage is mainly for cancellation or interruption of the flight, a missed connection or travel delay and some baggage coverage. The policy offers minimal travel medical health benefits - $10,000 of medical expenses and only $50,000 for medical evacuation. These amounts are too low even for US travel and definitely too low if we run into a medical situation overseas. CruiseInsurance101 recommends having at least $100,000 of medical coverage and a minimum of $250,000 of medical evacuation coverage for our European travel.
Travel Medical Insurance
When traveling, Travel Health Insurance may be the most important piece of cover that a trip insurance could provide. Most of us have health insurance at home, but our personal health insurance often does not support us as we travel. As soon as we move out of state, out of network, or out of the country, our out-of-pocket costs can skyrocket. With only $10,000 of medical coverage, the United Airlines Travel Insurance is not adequate to cover a severe medical situation during travel.
Travel Evacuation Insurance
Should you fall terribly ill, or get seriously injured, the nearest suitable medical facility may be an expensive ride away. Travel Insurance should adequately cover these costs. The United Airlines Travel Insurance from AIG provides $50,000 of medical evacuation coverage which might be fine if you're an hour from home, but if you're traveling across the country, if could be too low to provide adequate coverage. Traveling overseas, you'll exceed that $50,000 cost quickly. That's why CruiseInsurance101 recommends having at least $150,000 of medical evacuation coverage for domestic travel and at least $250,000 for international travel. Higher coverage of at least $500,000 is recommended for travel to Asia, Australia/New Zealand, South Africa and Antarctica.
Alternatives to United Airlines Travel Insurance
CruiseInsurance101 is a travel insurance marketplace. We compare trip insurance policies from the leading travel insurance carriers in the USA. Our carriers are some of the most experienced in the world. They are licensed in all 50 US states and D.C. Each of them offers multiple policy options. They are rated at no less than an 'A' grade by A.M. Best.
What does that mean for you as a traveler? It means that instead of being offered a single option by United, you get multiple options. Your contact information is not shared with the insurance carriers – your quote is anonymous. You will receive binding insurance quotes with the best possible insurance rates.
When we requested a quote from CruiseInsurance101 for our Paris trip, we are presented with 25 options to choose from.
The least expensive plan with adequate coverage that also includes a waiver for any pre-existing medical conditions we may have is the Trawick First Class.
The policy provides $150,000 of medical coverage, $1 million of medical evacuation coverage and a waiver for pre-existing medical conditions if we purchase the policy within 14 days of our initial trip payment or deposit date. The cost is $115.59 which is $13.24 LESS than the AIG policy provided by United Airlines and has much better coverage!
Cancel for Any Reason Policies
If we want flexible cancellation options, we have other choices as well when shopping in the marketplace. Cancel For Any Reason (CFAR) policies allow cancellation for any reason whatsoever and still receive either a 50% or 75% refund of the trip costs (depending on the policy purchased).
Looking at our quote from CruiseInsurance101, the least expensive CFAR policy with the highest refund if we cancel for any reason not listed in the policy, is the Trawick First Class (CFAR 75%) at $196.50.
This policy provides the same $150,000 of medical coverage, $1 million of medical evacuation coverage as the standard Trawick First Class policy but gives a 75% refund of trip costs if we cancel for a reason not listed in the policy.
If you cancel for a serious illness or injury, then you would receive a 100% refund. But if there is no reason for you to ordinarily be able to claim, then the Cancel for Any Reason benefit provides 75% back.
Airline Ticket Hack
Every airline in the USA loves to sell Refundable tickets. Why wouldn't they? We see refundable tickets prices as high as 10x the cost of a Non-Refundable ticket. The profit margins on a Refundable ticket must be incredible.
However, all a customer really wants from a refundable ticket is to get some or most of their money back if they need to cancel the flight. We want inexpensive flight insurance to remove the financial risk of cancelling a Non-Refundable ticket.
Looking at our United Airlines flight, if we opted to choose a Refundable ticket, for our flight to Paris, it would be an $1,234 which is $125 more than the standard economy ticket:
Choosing a refundable ticket for the return flight would cost us $1,1114 which is $250 more than the standard economy ticket:
We would need to pay an additional $375 over a standard ticket to get the refundable ticket benefit.
Here's how a clever use of flight insurance can change a Non-Refundable flight into one with Refundable benefits. We call this the Airline Ticket Hack.
For the additional $375 we would pay for fully refundable airline tickets, all we get for that extra money is a little booking flexibility. However, if we have travel insurance and need to cancel because we get sick or injured before the trip, we get 100% of the trip cost refunded – including the non-refundable airline ticket!
If we need even more flexibility for trip cancellation, then getting a Cancel For Any Reason (CFAR) policy with the maximum 75% refund like the Trawick First Class (CFAR 75%) will refund up to 75% of the trip cost if our cancellation reason is not listed in the policy (such as simply deciding we don't want to travel.) Pricing for the Trawick First Class (CFAR 75%) is $196.50 – which is less than upgrading to a refundable airline ticket AND we can also cover other non-refundable costs like hotels, tours or excursions!
This is one of the most innovative trip insurance cover options that we have seen. There are almost no circumstances where it is a better value to pay for a Refundable airline ticket compared with purchasing trip insurance.
CruiseInsurance101 – Compare and Save
CruiseInsurance101 is a travel insurance marketplace. We get binding insurance quotes, anonymously from major travel insurance carriers and present them to you in a simple-to-review comparison.
Does CruiseInsurance101 Charge More?
In the USA, insurance is regulated with anti-discrimination protection in place.
As such, an identical policy from the same insurance carrier may not be sold with a lower price. We offer a fuller explanation here: Travel Insurance Comparison.
What does this mean to a consumer? The price you find with CruiseInsurance101 for your trip insurance is identical to the price that you would get if you went directly to the travel insurer. We compare the market for you, so that you do not have to jump from insurer to insurer getting quotes. You'll see the best rates for each trip insurance policy. We just need one minute of your time.
When you are offered the opportunity to buy United Airlines Travel Insurance, take a moment to compare. You'll find better coverage often at lower prices than what the airline can offer you.
Safe travels!
Recent AARDY Travel Insurance Customer Reviews
Valued Customer
Nicole was very helpful
Nicole was very helpful. She answered all my questions and even pointed out some areas that I needed to be aware of. The whole process took less than 10 minutes
---
Cindy Pritchard
All of my questions were answered so…
All of my questions were answered so well George was so patient with all I asked. Would never hesitate to call him again.
---
Ghard
Glad I called
This was my first experience booking a cruise. Since I didn't know anything about insurance, I had a lot of questions! Miranda was well spoken and explained all the important information about the insurance coverage for my cruise. She used examples to illustrate why I might need coverage. She was easy to understand.