Vacations To Go Travel Insurance - 2023 Review
Vacations To Go Travel Insurance and Cruise Insurance - Review
Strengths
Strong Insurance Partner
Adequate Emergency Evacuation
Weaknesses
Low Medical Insurance Coverage
Only One Insurance Option
No Protection For Medical Cancellation Or Medical Treatment Unless It's A New Illness Or Injury
Sharing is caring!
Vacations To Go is a clearinghouse for deeply discounted cruises. They are a wholly-owned subsidiary of Vacation Publications, Inc, which publishes various magazines, books and special reports for travel and seniors. They have tour divisions called Africa Safari, Resort Vacations To Go, River Cruise, and Tour Vacations To Go.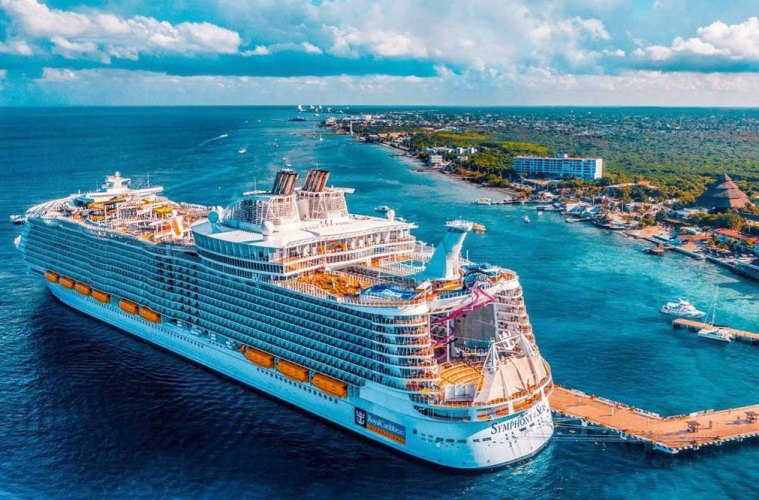 Vacations To Go also owns multiple domains that include the names of various cruise lines. The cruise line site is powered by Vacations To Go. While you can review cruises on the cruise site, you will need to contact a Vacations To Go agent to actually book the cruise.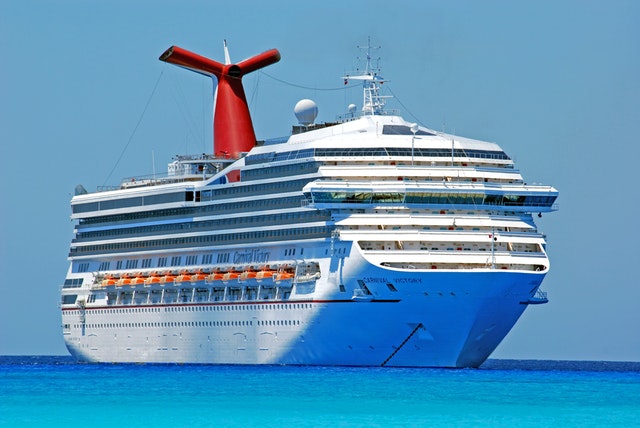 However, you may think you're booking with the cruise line directly because the agent tells you "We do the bookings for that cruise line." But that's not the case. Consequently, you might believe that Vacations To Go is the only way to book with that cruise line. However, that's not always true either.
Vacations To Go offers its own travel insurance, called the "Go Plan," underwritten by Generali Global Assistance, instead of selling the cruise line's insurance. For example, if you book a Holland America cruise with Vacations To Go, they only offer you their agency's travel insurance. They do not offer you Holland America Line's travel protection plan.
Therefore, when you get a quote from Vacations To Go for a trip, they will include a quote for their travel insurance. For this review, we compare the Vacations To Go travel insurance plan to plans available in the open marketplace through CruiseInsurance101.
Our Sample Trip to Tahiti
For our sample trip on Vacations To Go, we booked a cruise to Tahiti from 5/13 – 5/20 for two 65-year-old travelers at a cost of $9550 ($4830 per traveler).
The insurance from Vacations To Go is based on the ages of the travelers and the total trip cost:
As our travelers are 65 and the cost per traveler for our trip is $4830, looking at the above chart, the policy should be $327 per traveler for a total of $654.
What is included in the Vacation's To Go travel insurance? Let's see…
The policy provides $50,000 of medical coverage and $250,000 of medical evacuation coverage per traveler.
One thing to note - the traveler must purchase the policy the same day the first trip payment is made with Vacations To Go per the 'Other Details' paragraph in the policy document:
In reviewing the policy, shockingly, it has the most restrictive and anti-consumer language we've ever seen in a travel insurance policy.
The Go Plan lacks any protection for Pre-Existing Medical Conditions. We don't just mean it fails to offer a Waiver for Pre-existing Medical Conditions, we mean that Vacations To Go travel insurance does not cover cancellation, interruption, medical treatment or medical evacuation for any medical condition you've ever had previously in your life. The policy only covers a new condition "that first manifests itself during the trip."
Vacations To Go tries to avoid paying benefits for Cancellation or Interruption due to any prior medical conditions. The policy states, "The Sickness or Injury must first commence while your coverage is in effect under the Policy."
Suppose you have high blood pressure and it's been under control with medication for 15 years. But on your cruise, you have a heart attack and require stent placement. According to the Vacations To Go policy, this situation isn't covered!
Comprehensive travel insurance policies may not cover recent health changes, but they all specify a date when they will cover older medical conditions. Usually, they look back to 60-180 days before you bought the policy to see if you've had any recent changes in your medical history. This is not the case with Vacations To Go, They simply do not cover anything you've ever had.
Why Vacations To Go chose to exclude this incredibly necessary language in their travel insurance policy is beyond us.
But this restriction goes further. It applies to not only the traveler but also to any non-traveling family members. If your aunt is 91, beat cancer 30 years ago, but dies from a recurrence and you need to cancel your trip or cut the trip short and return home, Vacations To Go would not pay a Cancellation or Interruption benefit. This can leave a traveler totally uninsured for this situation!
For international travel, CruiseInsurance101 recommends a minimum of $100,000 Medical Insurance, $250,000 Medical Evacuation and a Pre-existing Medical Condition Waiver whenever possible. For destinations farther afield, such as Asia, Africa or Australia, we would recommend higher medical evacuation coverage of $500,000 as travel times to the US are longer.
Regrettably, the Go Plan limits other important benefits as well. It covers only $50,000 for Medical Insurance, which is half our minimum suggestion. While acceptable if traveling domestically, that amount is too low for international travel. Medical Insurance of $100,000 is a more appropriate amount for a medical emergency.
However, the policy does provide a Medical Evacuation benefit of $250,000, which is our minimum recommendation.
Now that we know what Vacations To Go provides for insurance, let's see what we can find shopping the open marketplace through CruiseInsurance101.
Sample Quote from CruiseInsurance101
Inputting our trip details into the CruiseInsurance101 quoting system, we are presented with 27 options.
The least expensive option that has adequate coverage for our trip is the AIG Travel Guard Plus for $618.64.
The policy provides $100,000 of medical coverage per traveler, $1 million of medical evacuation per traveler and will also include a pre-existing medical condition waiver if the policy is purchased within 21 days of the initial trip payment or deposit date.
The AIG policy is less expensive than the Vacations To Go plan, has better coverage and not only provides a pre-existing waiver but also allows us up to 21 days from our initial trip payment or deposit date to purchase it if we want the pre-existing condition waiver. However, if we don't need the waiver, we can purchase a travel insurance policy up to 24 hours before travel! Vacations To Go requires purchase of their policy the same day we make an initial payment on the trip.
With the AIG policy, if we need to cancel our trip prior to departure, we'll need to use a listed reason in the policy, such as illness or injury.
However, if we want maximum cancellation flexibility to cancel for any reason, we'll need to look for a Cancel For Any Reason (CFAR) policy.
The least expensive CFAR policy with adequate coverage on our quote is the AIG Travel Guard Plus (CFAR 50%) for $694.36.
The policy is the same policy we looked at above but adds the Cancel For Any Reason benefit provided the policy is purchased within 21 days of the initial trip payment or deposit date. It provides the same $100,000 of medical coverage and $1 million of medical evacuation and will also include a pre-existing medical condition waiver.
Though more expensive than a standard policy, a CFAR policy allows us to cancel for any reason whatsoever. If we use a listed reason in the policy, we'll receive up to 100% of our trip costs. If we use any non-listed reason we'll get a 50% refund and must cancel 48 hours prior to departure.
Worth noting, the AIG Travel Guard Plus policy in both the standard and CFAR versions are Primary Medical Insurance policies. That means they pay for your medical treatment overseas, and don't care what your private health insurance covers. Not all policies on CruiseInsurance101 are Primary Medical Insurance, but there are a few.
In contrast, Vacations To Go intends their policy to be secondary and in excess of your own US health insurance. While that's not necessarily a bad thing, the policy unnecessarily states repeatedly that they intend to collect payment from your private insurance carrier whenever possible. The frequency of this statement is quite unusual.
Conclusion
Due solely to the fact Vacations To Go trip insurance lacks any protections for Pre-existing Conditions, we would not recommend this policy.
Though similarly priced as other policies in the open marketplace, it has low medical insurance and offers no optional coverage. But even if it had a higher medical benefit, the policy pays you nothing if you cancel your trip due to any health condition you've ever had previously. That's not acceptable.
Vacations To Go lacks appropriate Medical Insurance and excludes a Waiver to cover Pre-existing Medical Conditions. Those are two important parts of a robust cruise insurance policy.
We buy travel insurance to financially protect ourselves from the unexpected. Vacations To Go trip insurance basically says nothing from your past medical history is unexpected, no matter what your doctor tells you. It's a waste of money to buy travel insurance that doesn't protect you. Overall, we rate the Go Plan from Vacations To Go a 6 out of 10.
Wouldn't I Save More Money Buying Directly from the Insurance Company?
No. The prices you see at CruiseInsurance101 are exactly the same as on the insurers' site. It's required by law.
When you purchase travel insurance with CruiseInsurance101, we help you find the best policy to meet your needs and your budget. Get an instant quote on travel insurance CruiseInsurance101 and compare dozens of policy options.
Have questions? We would love to hear from you. Chat with a live travel insurance expert, send us an Email, or Call Us at (650) 492-6298.
Safe Travels!
Recent AARDY Travel Insurance Customer Reviews
Valued Customer
Nicole was very helpful
Nicole was very helpful. She answered all my questions and even pointed out some areas that I needed to be aware of. The whole process took less than 10 minutes
---
Cindy Pritchard
All of my questions were answered so…
All of my questions were answered so well George was so patient with all I asked. Would never hesitate to call him again.
---
Ghard
Glad I called
This was my first experience booking a cruise. Since I didn't know anything about insurance, I had a lot of questions! Miranda was well spoken and explained all the important information about the insurance coverage for my cruise. She used examples to illustrate why I might need coverage. She was easy to understand.